Refining A Rebellious Taste
While Adding To The Story
We launched Daru in the fall of
2020
after being inspired by our father, who would distill spirits of his own in his native India using recipes and techniques passed down for generations on land that our family has owned for centuries.
Back then, our father was unable to monetize his craft; the Indian government strictly prohibited the sale and distribution of alcoholic beverages throughout the country. We aim to continue his legacy here in the U.S.
With Daru, the goal was to create a modern, high-quality, Indian-inspired spirit for the world to enjoy in the same fashion in which our father would enjoy his own: in the company of friends, family, and loved ones, with the objective of creating everlasting memories.
LET US EXPLAIN
EARLY STAGE WHISKEY COMPANY
Launched in the Fall of 2020 in the midst of a pandemic
FAMILY VALUES AND A STRONG HERITAGE
Owned and operated by two brothers
SMALL BUSINESSES ADVOCATE
We believe supporting a small business is supporting another's dream
VETERAN OWNED AND OPERATED
Serving those who served and honoring those who gave the ultimate sacrifice
RAPID GROWTH AND EXPANSION
Distributed in the United States with plans to expand internationally
RARE BY DESIGN
Attention to detail on product design and produced in exclusive, limited batch quantities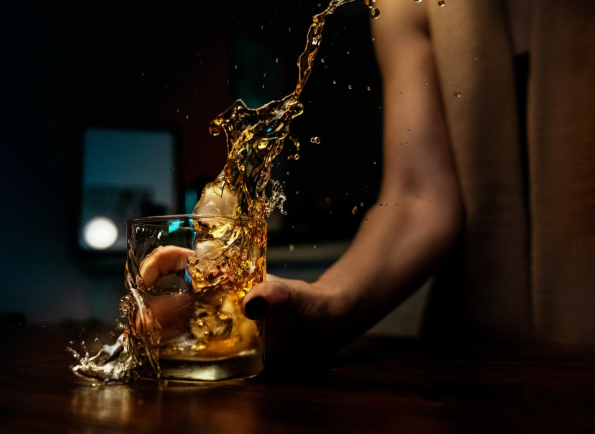 JOIN US ON THE ROCKS
After countless blind tastings, we present Daru - a whiskey unlike anything you'll find on the market. A Canadian whiskey, Daru is aged in rare Canadian oak barrels, giving it subtle touches of vanilla and honey throughout.
Made with 100% Canadian corn, the whiskey is sweet on the nose and gives a distinct, fruity taste. Lastly, the whiskey is filtered through activated charcoal, removing impurities from the whiskey and giving it a notoriously smooth finish that is one of the most recognizable characteristics of the whiskey.
interested in celebrating
the little wins with us?
Share your email and never miss a exciting Daru moment.
Follow us on
instagram!
Follow
Share your Daru memories by tagging
#TasteTheRoar